ACCOUNTING SERVICES

You're Good at What You Do. Why Worry About Accounting?
If you're like most business owners, accounting is the least enjoyable part of running your own business. We offers affordable accounting service to business that need strategic financial advice or tactical, hands on accounting help. Let us worry about your finance function so that you don't have to.
Our services include:
Bookkeeping Services

Annual Accounts Preparation

Management Accounts and Information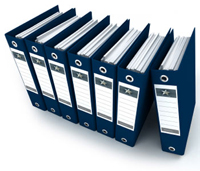 Bookkeeping Services
Let us take the stress of paperwork off your hands.Drop off your invoices, bank statements etc., We will do all the processing. We can then easily prepare for you
Management Accounts
VAT Returns
Key Performance Indicators
End of Year Accounts
Estimated Tax Liabilities.
As you go along so there's no end of year surprises.You can pick up the records (neatly filed and organised) and all the information we've agreed to provide you with.It also makes it easy for us to handle any VAT/IT inspection.
Annual Accounts Preparation
ACCMA can prepare accounts to help in completion of self assessment tax return. We also produce financial statements to file at Direct Tax, Indirect Tax and ROC authorities and abbreviated accounts to ensure the minimum amount of your financial information is made public.
Accounts are prepared to agreed timescales and deadlines. But we can do more than just report the history of what's already happened. We do
identify areas where we can assist in minimising your tax liability.
identify areas of the business that give you the most opportunity to make improvements.
the accounts to help you measure where you are in meeting your goals and what actions you need to take.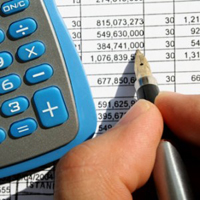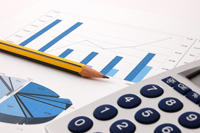 Management Accounts and Information
Up to date, relevant and quickly produced management information allows you to make the right decisions. Our management accounts and information services include
monthly or quarterly management accounts.
reporting of key performance indicators that are the underlying drivers that run your business.
help with in house system for you to produce your own information.
training on how to get the most out of your information.
supplying management information to lenders.
branch / divisional results.
actual performance compared to budget and / or comparative periods.
costing information, including break-even turnover levels.
Cost accounting
Central Government, in exercise of the powers conferred by clause (b) of sub-section (1) of section 642 read with clause (d) of section 209 of the Companies Act, 1956 (1 of 1956), has notified Companies (Cost Accounting Records) Rules 2011 The Companies (Cost Accounting Records) Rules, 2011 have been published vide G.S.R. 429(E) dated 3rd June, 2011. As per sub-rule (2) of Rule 1, these rules have come into force on the date of publication in the Official Gazette.
The said Rules are applicable to all companies engaged in production, processing, manufacturing and mining activities as defined under Rules 2(j), 2(k), 2(l) or 2(o) respectively and where:
the aggregate value of net worth as on the last date of the immediately preceding financial year exceeds five crores of rupees; or
the aggregate value of the turnover made by the company from sale or supply of all products or activities during the immediately preceding financial year exceeds twenty crores of rupees; or
the company's equity or debt securities are listed or are in the process of listing on any stock exchange, whether in India or outside India.
Any company meeting the above criteria would be required to maintain cost accounting records and file a Compliance Report in the prescribed format from financial year commencing on and from 1st April 2011. These Rules are not applicable to a company which is a body corporate governed by a Special Act.
ACCMA can provide assistance to maintain the Cost Accountings record as per the prevailing law.